Hi.
I made a graph. Usually I post photo-graphs & such.
A few things…
Last nite I had ice cream for supper at midnite. I'm working on a novel very slowly because I've never written one before & I don't know what I'm doing. It's fantastic. Lately my left eyelid has been fluttering like the heart of a hummingbird & I can't decide if it's from too much coffee or too little sleep. Selah.
My mantra is cursive buildings. They exist & I love them… I see such beauty in the invisible line that draws & redraws the city anew each moment. We do make them up, you know. Your city is what you believe it to be, influenced by what those before you believed it to be & so on. Eventually someone else will come build upon your conceptions & capture your fantasies in concrete.
BUILDINGS ABOVE 100 FEET, ARRANGED BY HEIGHT (IN FEET)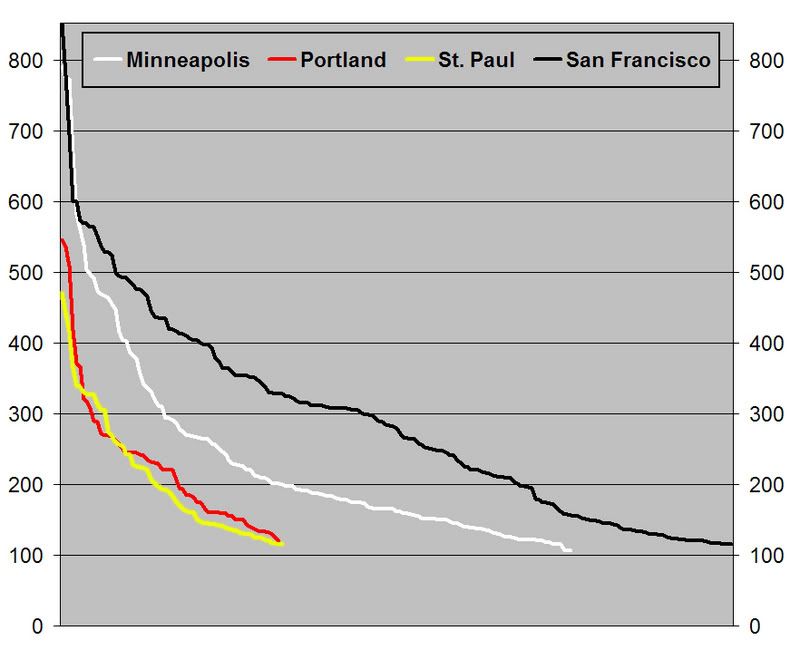 HORIZONTAL AXIS REPRESENTS 190 BUILDINGS IN FULL
(I've erased individual building points to emphasis the line)
The data I used couldn't be complete, but it's accurate &, more importantly, completely rad… thank you Emporis.